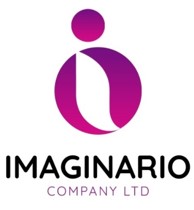 The Company was founded in 2012 by a founder who has had over 20 years of global experience, working with multiple stakeholders and more importantly customers. The Company's foundation is based on entrepreneurial excellence that is aimed at generating value for stakeholders.
Over the last year, we have established a partnership with Ebro, a global leader in rice production and second worldwide producer in the fresh and dry pasta sectors, to be the sole importer and distributor of PEACOCK Thai Hom Mali Jasmine Rice to Ghana.
The Company is looking to expand its product lines to reach to the West African sub-region. This bold ambition is born out of a deep understanding of global markets, commitment to service excellence and more importantly our continual desire to find new ways to serve our cherished stakeholders.
Mission
"To provide households in Ghana with high quality range of consumer goods"
Vision
"To equip households in West Africa with full access to consumer goods at home and ensure every customer is satisfied"
Our Values
Integrity – We do what is right
Excellence – We strive for the utmost best
Empathy – We strive to feel, care, and understand ourselves and client needs
Collaboration – We draw strength from our differences and work together
Grit – We are determined to succeed