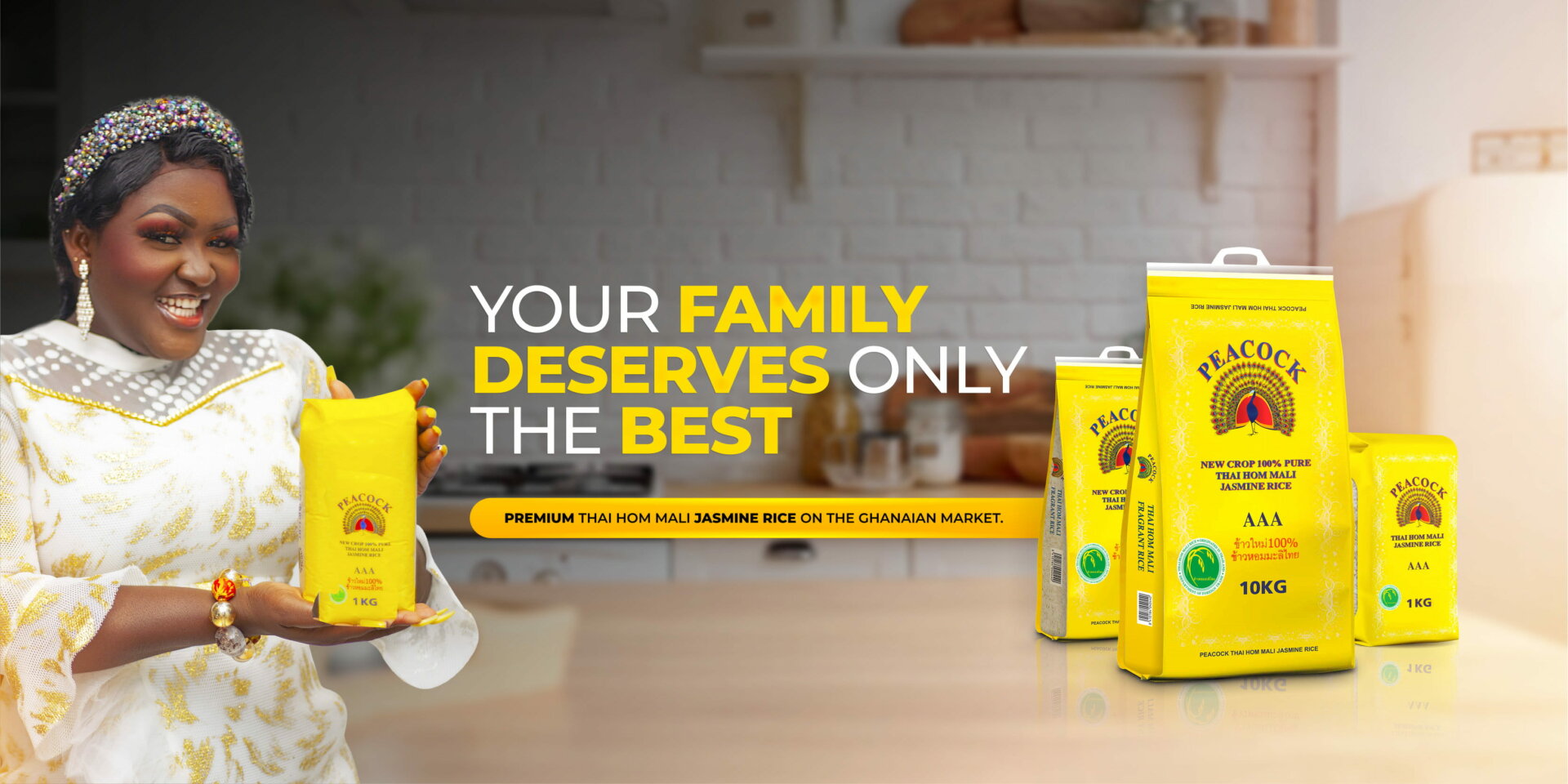 Peacock® Rice
Is a premium Thai Hom Mali Jasmine Rice cultivated on the highlands of Thailand.
It is manufactured under the highest stardards of quality control and trazability and it also has a 100% natural and delicate floral and buttery scent and taste that reminds the Jasmine flower.
Try it and let us know your sensorial experience!
Find your next Peacock® Rice recipes with us
Explore our recipe collection for all your favorites dishes from Jollof rice, fried rice, casseroles and everything in between.
You can also participate and send us your favourities recipes that we will be very pleased to share with all our friends.
Quick and easy to make, full of flavor and aroma always with Peacock rice.
Shall we reduce the environmental impact together?
Do you join the movement?
Too easy. With small gestures such as using the right amount of water and respecting the cooking time, we will also save on electricity and water bills, in addition to always recycling the bag and not wasting leftover food, taking advantage of it to make other recipes. We together can protect the environment. If you want to collaborate with us, Peacock encourages you to apply these initiatives in your home, thus reducing the environmental footprint.
Every small action can make a big difference.